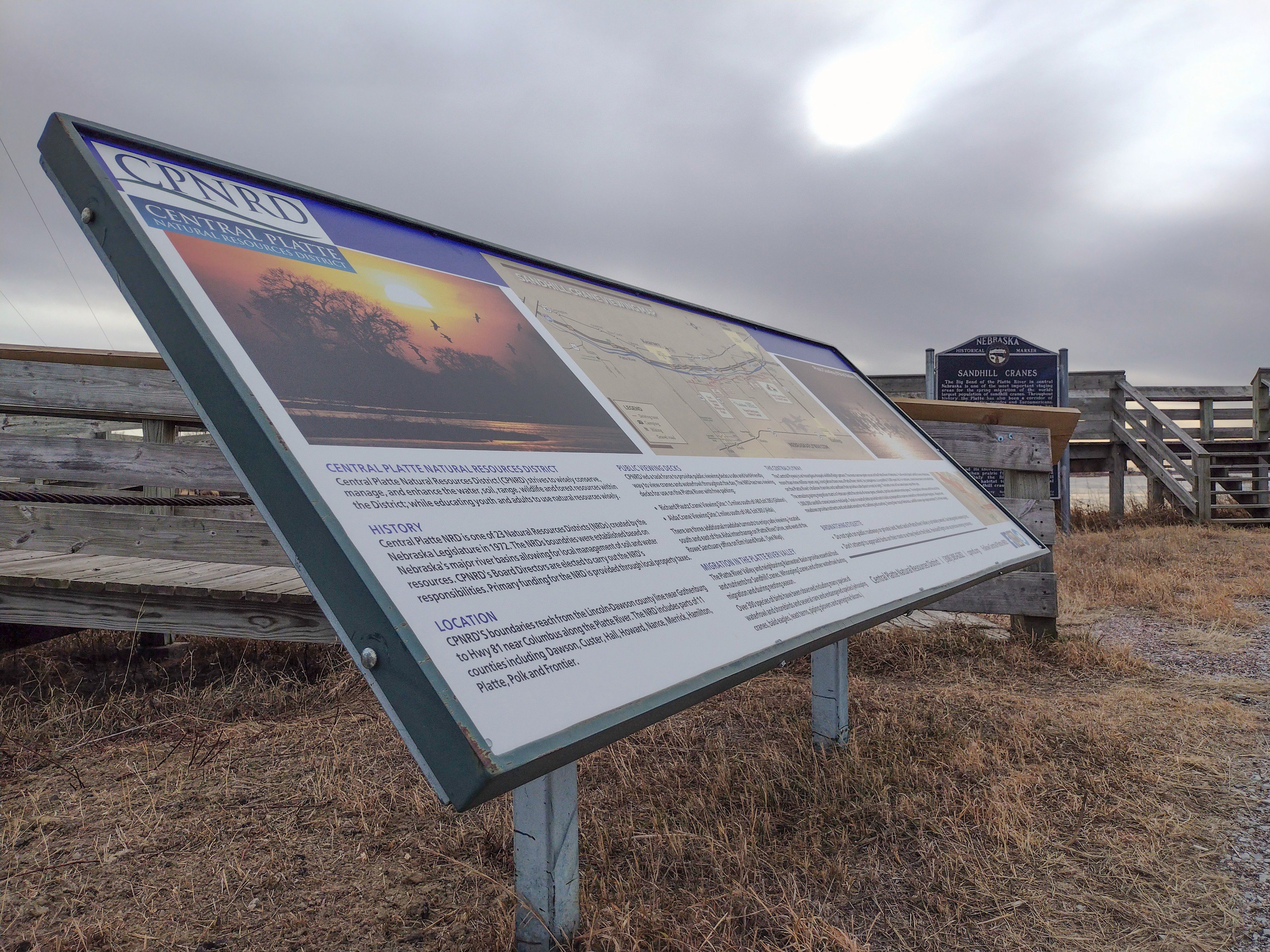 Public viewing decks south of Alda and Gibbon in Nebraska offer the opportunity to view the sandhill cranes during their migration. The Central Platte Natural Resource District (CPNRD) recently updated their signage at the deck on Alda Road, south of the Crane Trust Nature & Visitor Center. 
These decks are a great place to watch and listen to the cranes at dawn and dusk. The sandhill cranes roost on the Platte River overnight. At dawn, the viewing decks offer an opportunity to watch the birds wake up and take flight. Their unique and resonant calls in the mornings grows in intensity as the sun rises.
In the evening, the sandhill cranes float back down to the river from the surrounding fields where they spend the daytime hours feeding. These viewing decks offer a front row seat to large flocks of floating cranes as they parachute back on the Platte River sandbars for the night.