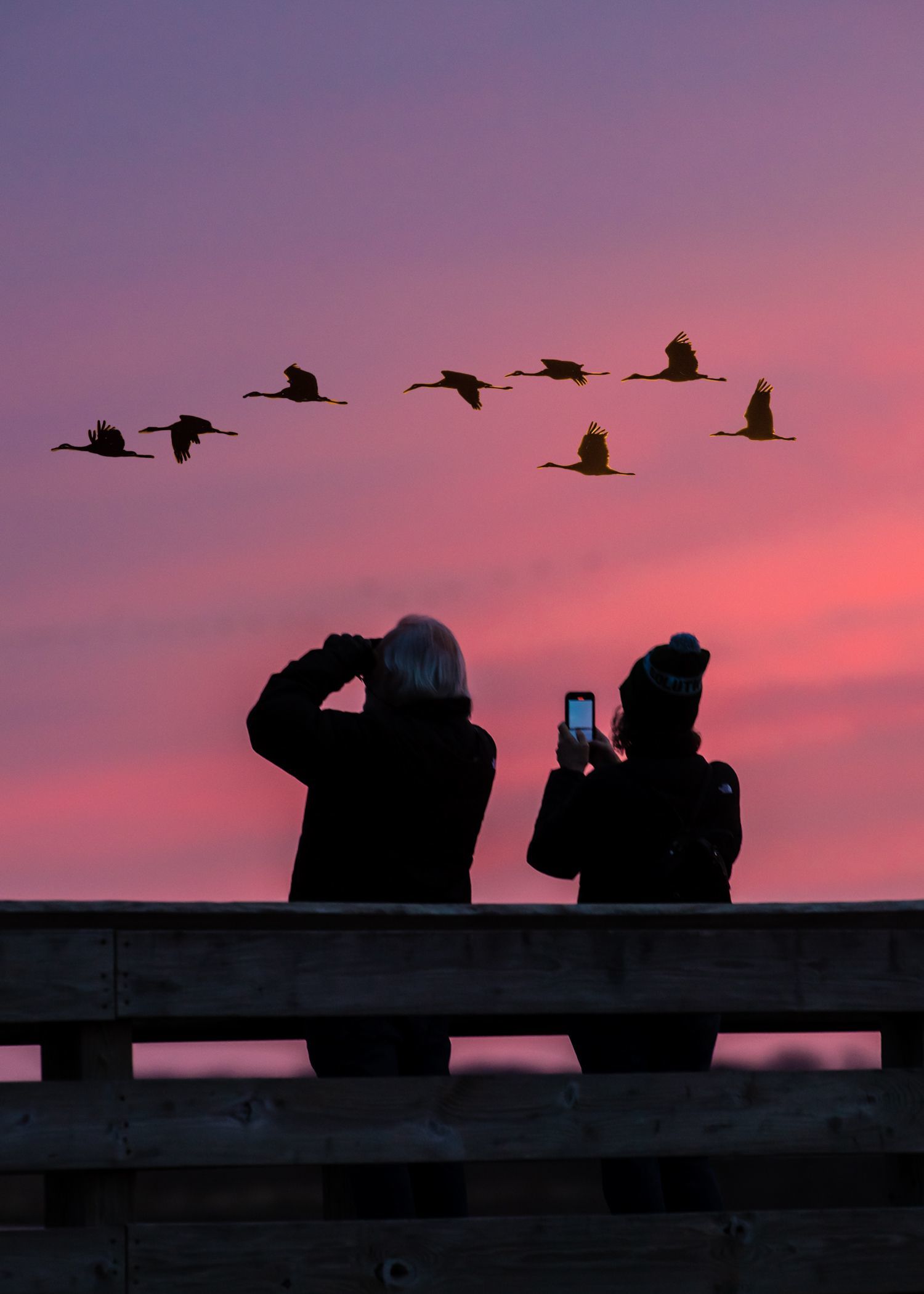 The Central Platte Natural Resources District's Crane Viewing site near Alda will be improved with funds recently awarded through the Recreational Trails Program.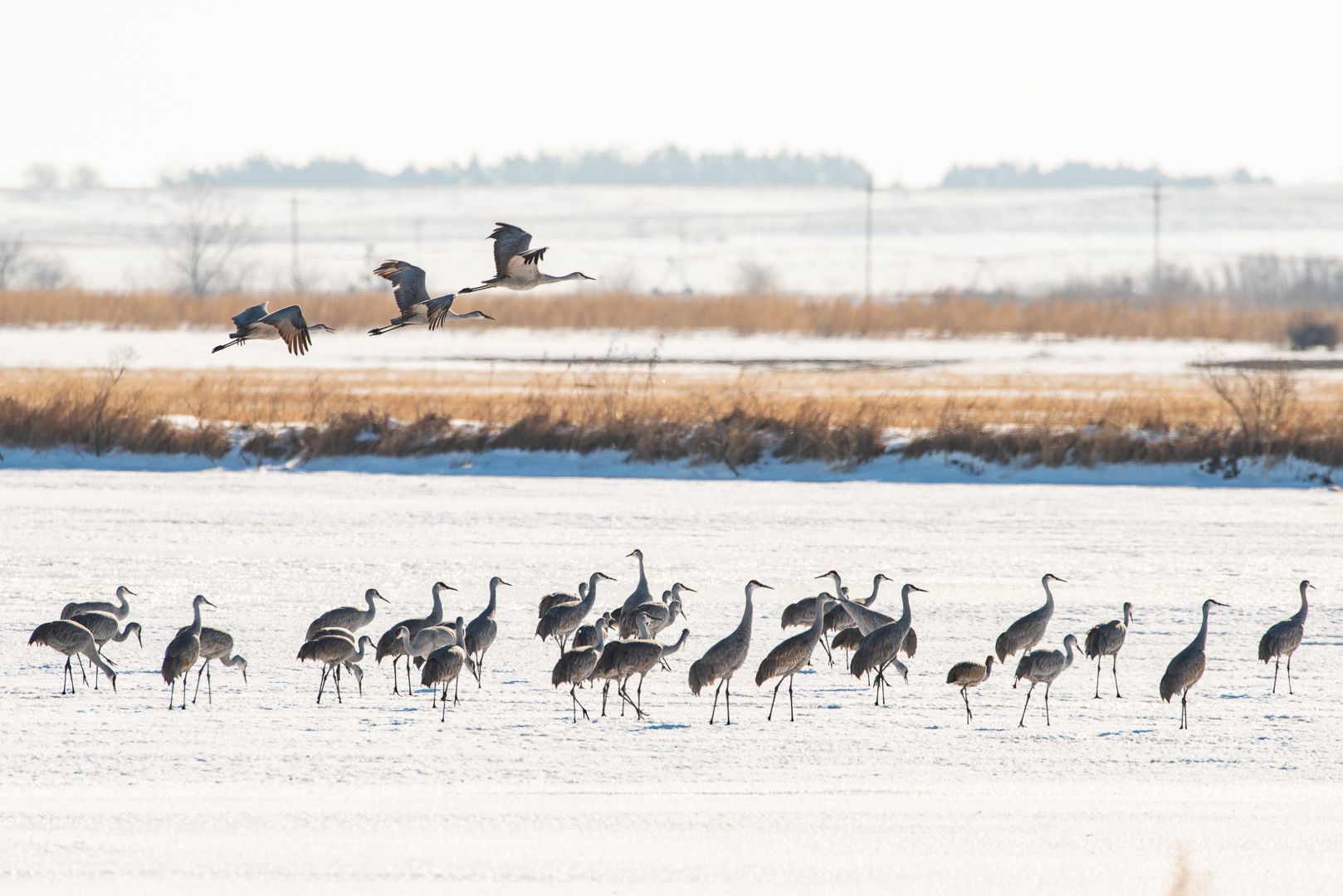 You may have noticed that the Sandhill Cranes are still here – in January!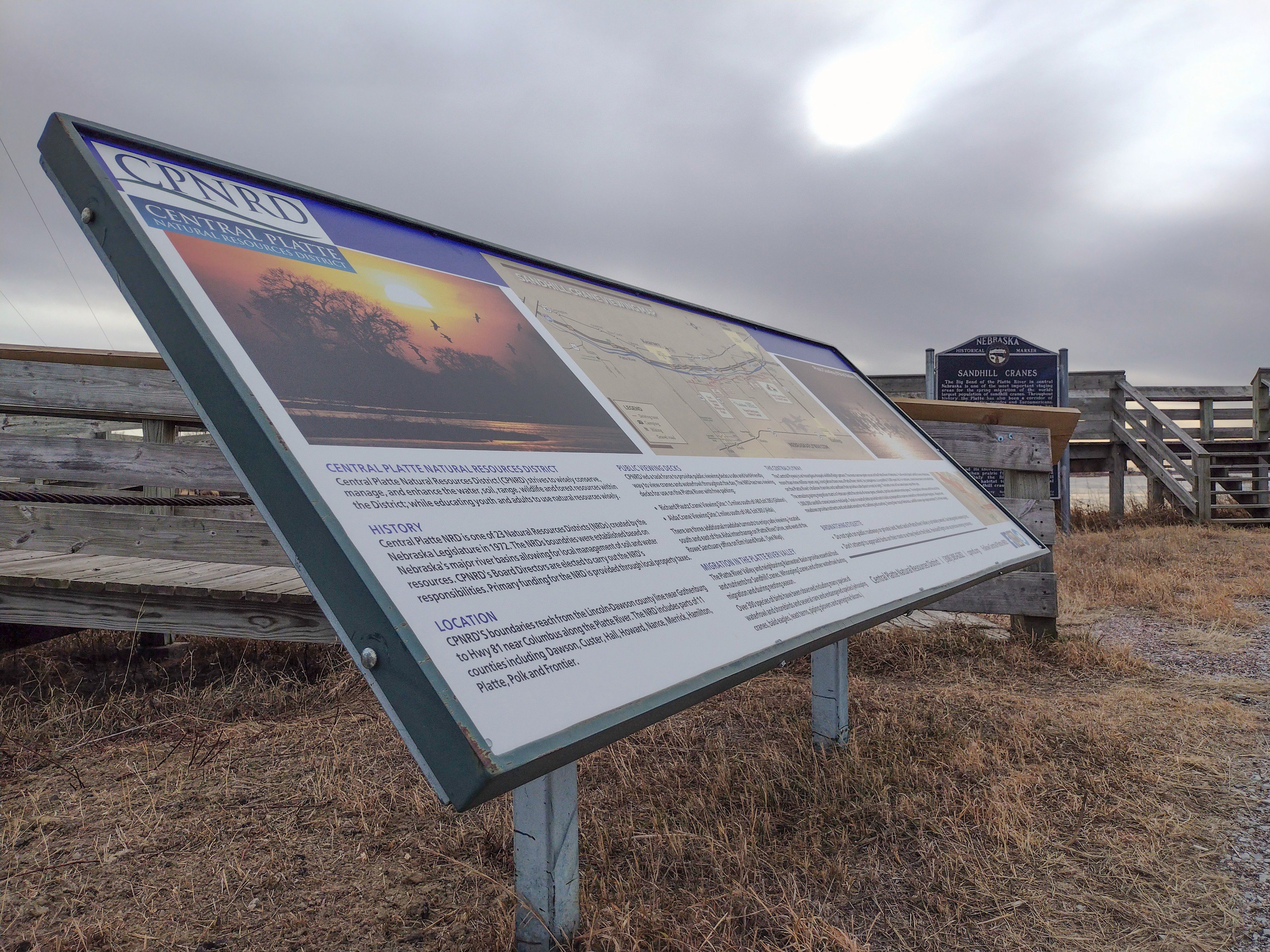 Public viewing decks south of Alda and Gibbon in Nebraska offer the opportunity to view the sandhill cranes during their migration. The Central Platte Natural Resource District recently updated their signage at the deck on Alda Road, south of the Crane Trust Nature & Visitor Center.