Take your breath away —
The sandhill crane is the most abundant of the world's 15 species of crane. The whooping crane is one of the largest cranes and the most endangered in the world with a wild population of around 500 individuals.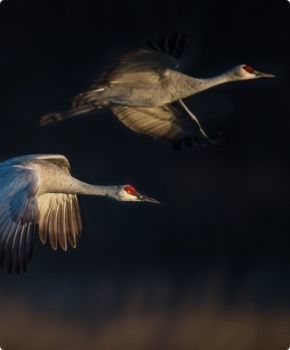 Towns & Regions of
The Flyway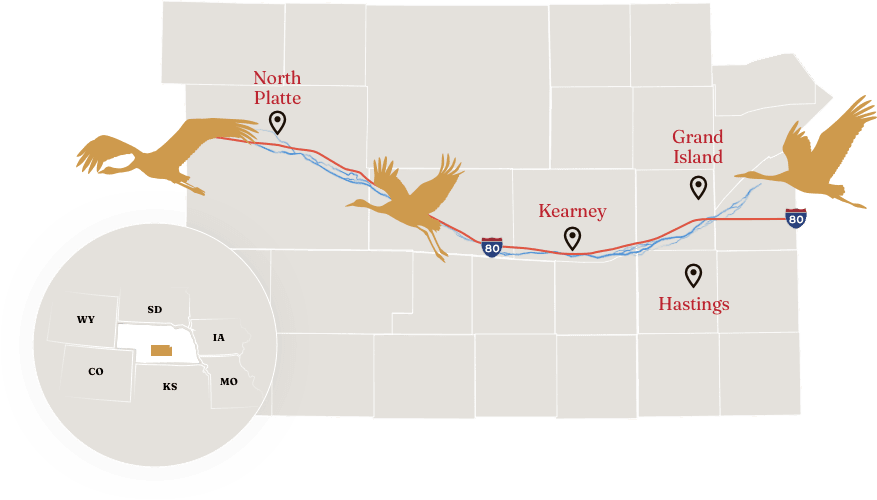 The river between North Platte and Grand Island attracts as many as one million sandhill cranes, geese, ducks, eagles, shorebirds, and the occasional whooping crane.