Take your breath away —
The sandhill crane is the most abundant of the world's 15 species of crane. The whooping crane is one of the largest cranes and the most endangered in the world with a wild population of around 500 individuals.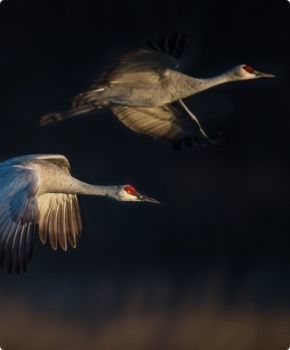 Towns & Regions of
The Flyway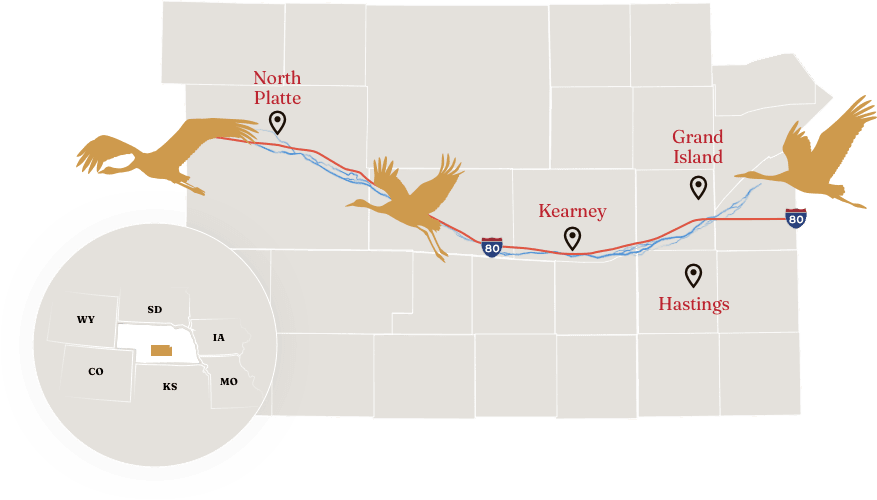 News & Events
Blog
Keep up with information about the migration of the sandhill cranes.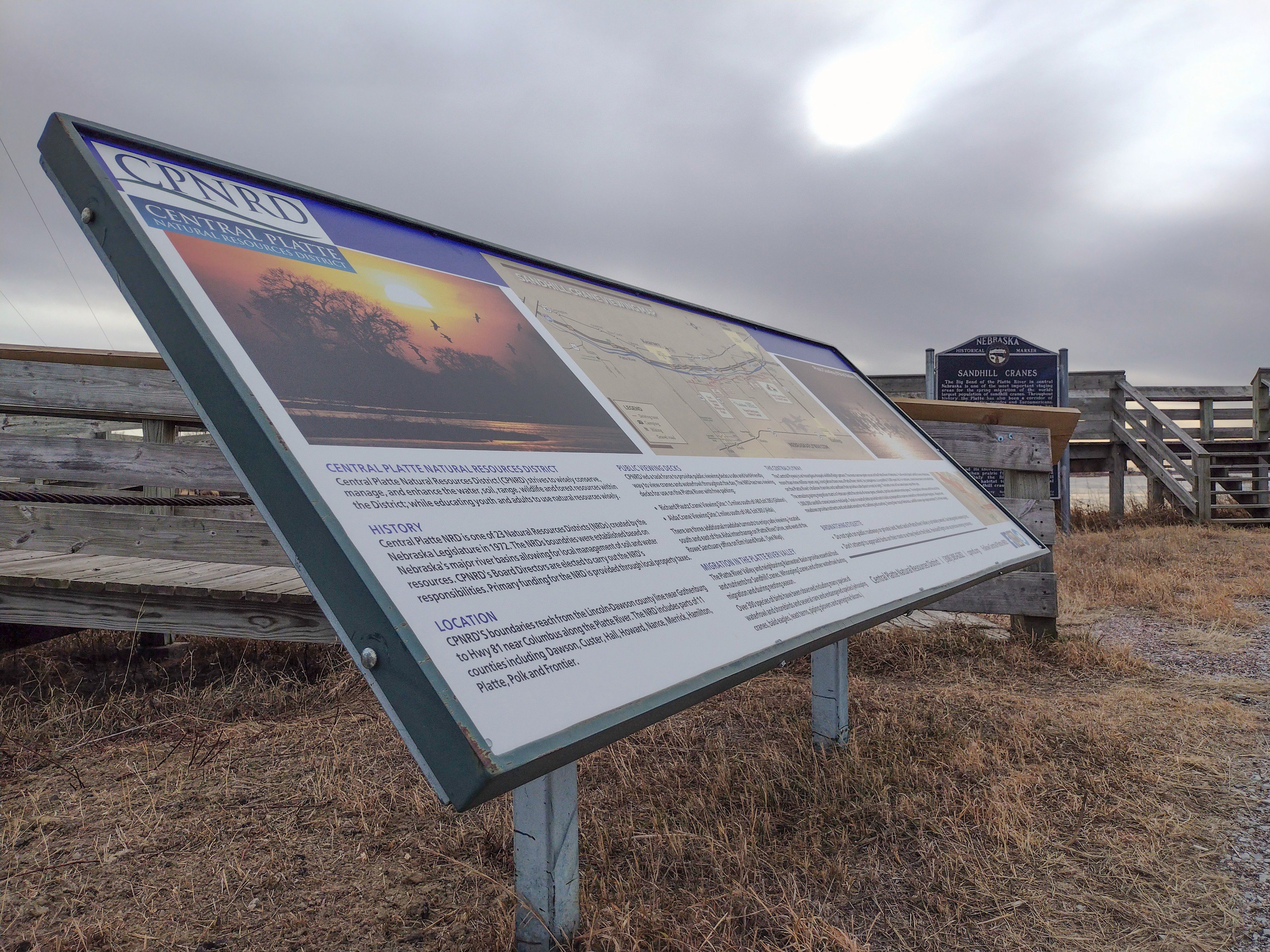 Public viewing decks south of Alda and Gibbon in Nebraska offer the opportunity to view the sandhill cranes during their migration. The Central Platte Natural Resource District recently updated their signage at the deck on Alda Road, south of the Crane Trust Nature & Visitor Center. 


The river between North Platte and Grand Island attracts as many as one million sandhill cranes, geese, ducks, eagles, shorebirds, and the occasional whooping crane.